Water sports - in and on the water
Who doesn't love being able to cool off in the summer heat. Is there anything better than jumping into the turquoise-blue Lake Faak to cool down? If you prefer more action and want to be sporty, you also have different options here.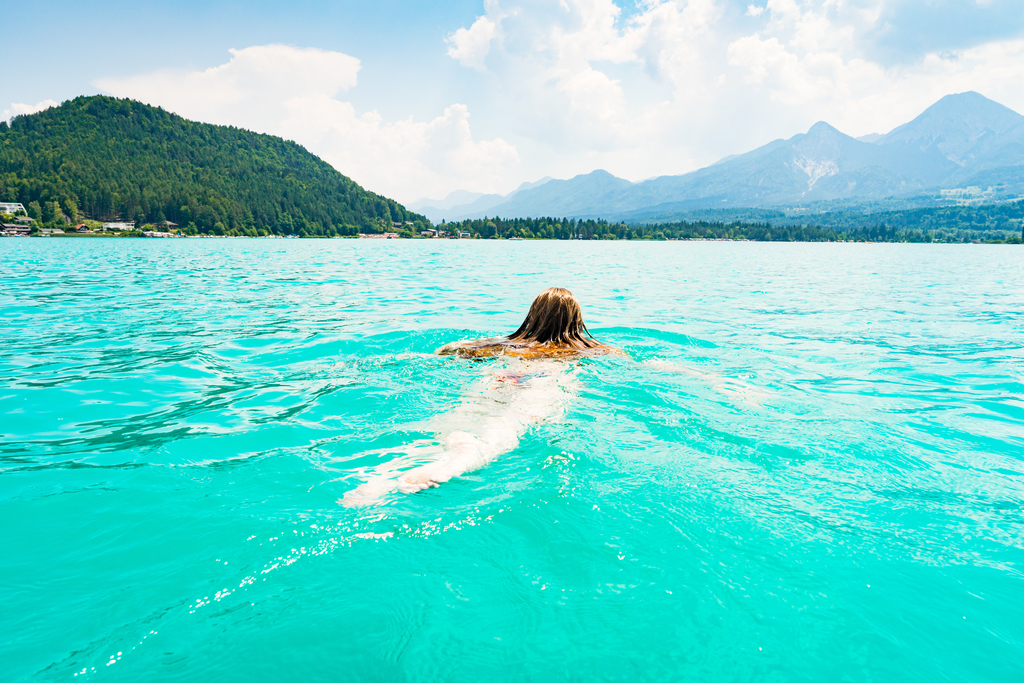 What could be nicer when swimming than having a goal to look forward to? Swimming in the Lake Faak not only means cooling off, but you have the unique opportunity to get to know the beautiful Lake Faak island. Here you can take a short break before swimming back to shore.
The combination of mild water temperatures and pleasant wind make it possible for professionals and beginners to attend a surfing or sailing course.
However, the lake offers even more! Visit a kayaking course or go on a leisurely, beautiful and perhaps romantic canoe tour on the lake.
Rowing, pedal or electric boat ​
Are you traveling as a couple or with your family? Then explore the Lake Faak by boat! Drive to the island, past water lilies and enjoy the rays of the sun. If you then need to cool down, simply jump into the lake before continuing on with the boat tour.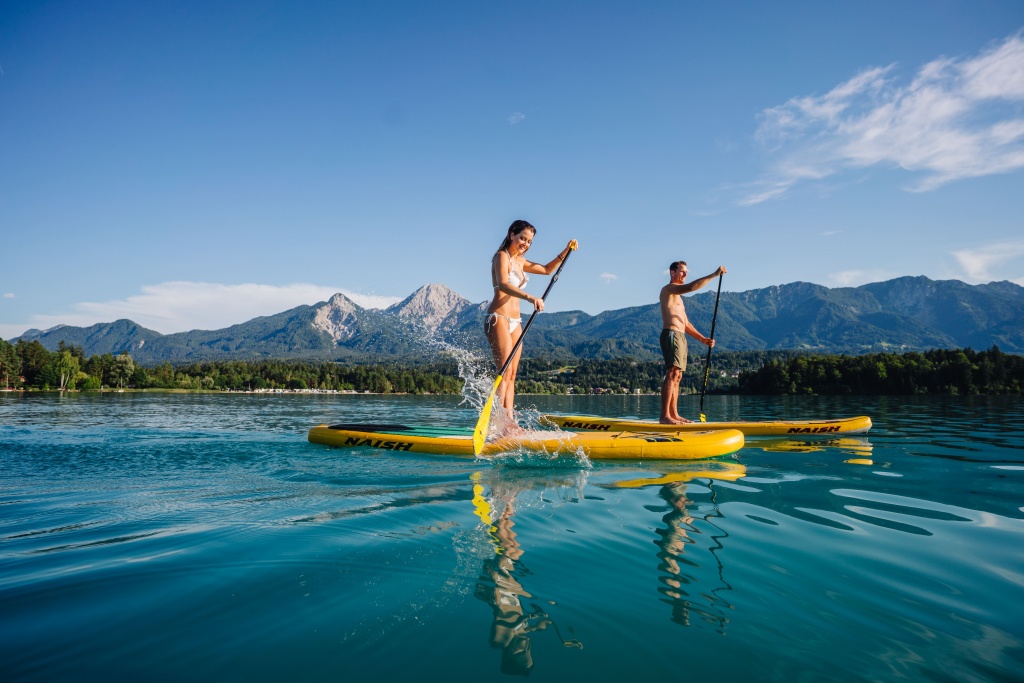 Do you want to try something new? Then test your sense of balance with stand-up paddling. Fun is guaranteed!
Fishing enthusiasts will also get their money's worth. Just get your fishing card and rent a fishing boat. It's ready to go! An official fishing license is not necessary.